The House and Grounds | B&B near Aracena | Bed & Breakfast near Seville | Andalucia | Spain
Find out more about the house and grounds of Finca Buenvino Bed & Breakfast near Aracena, Seville, Andalucia, Spain in the Sierra de Aracena National Park. Set amongst a chestnut and cork-oak forest we operate as a family B&B and self-catering holiday cottages. We run cookery courses, photography courses, creative writing retreats and fitness retreats. Hiking trails and stunning views.
The House and Grounds
We are a family-run B&B in the Sierra de Aracena Nature Park, near Seville, Andalucia, Spain.
Finca Buenvino is our home; it's not a hotel, but the place where we have lived for 35 years, welcoming guests and cookery students from all over the world. Set amongst 40 hectares of forest, with our own Iberian pigs, merino sheep and chickens: vegetable plots, saltwater infinity pool and two self-catering cottages, we offer good food, beautiful nature, peace and comfort in the hills of southern Spain.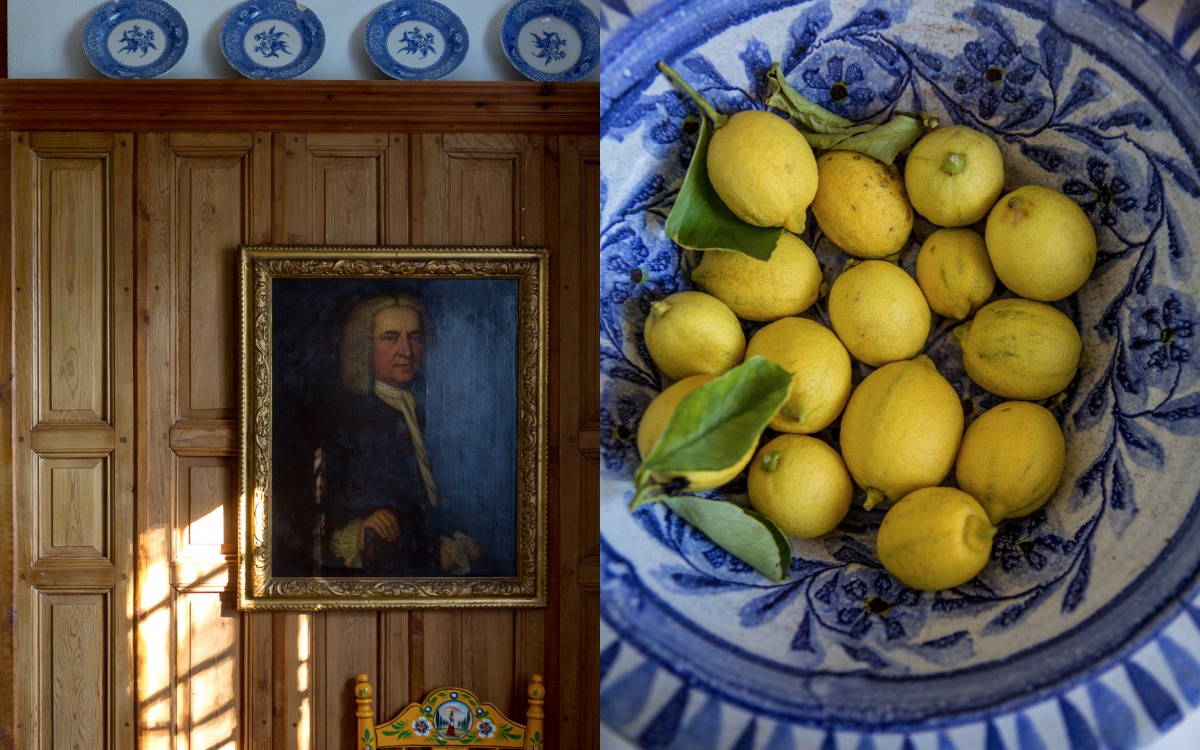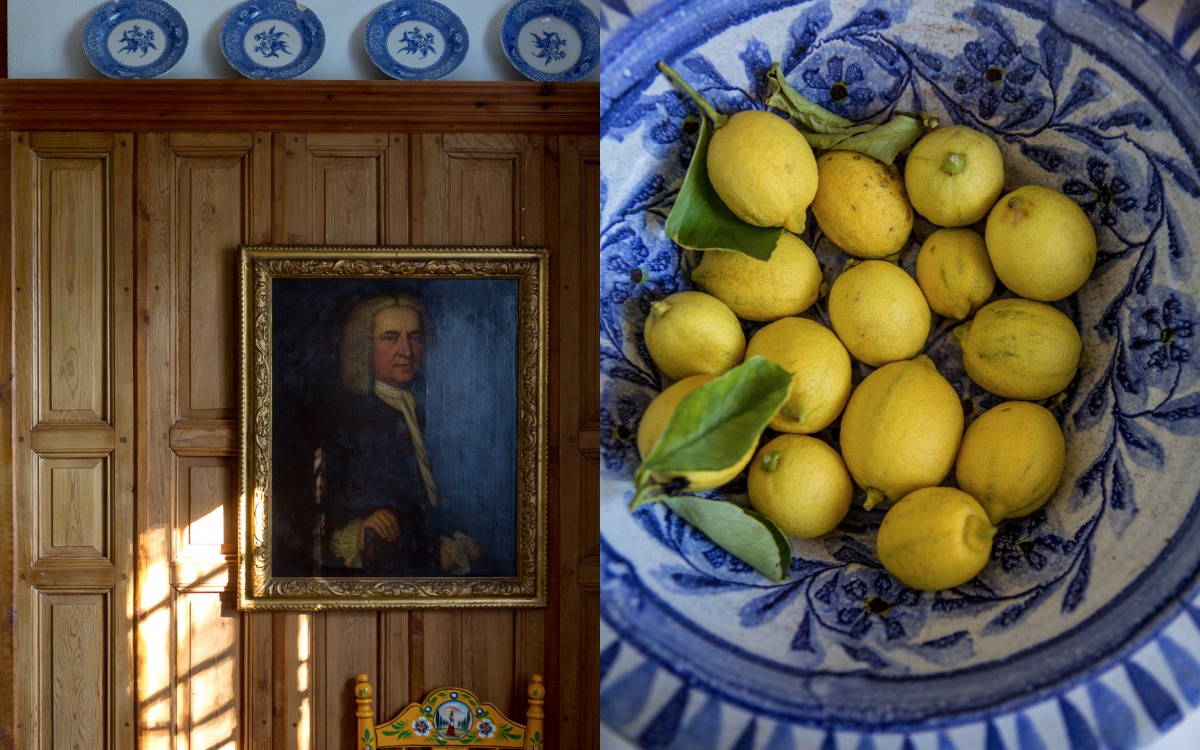 A Spanish Countryside Bed and Breakfast
The house sits on a hilltop, surrounded by mixed forest, chiefly sweet Spanish chestnuts and cork oaks, which we cultivate and harvest. We also have fruit orchards, olive groves and, depending on the season, we grow most of our own organic vegetables. There is a small stream running through the valley, the 'Arroyo Buenvino', which gives its name to the property. We keep hens, run a few sheep on the land, and also have Iberian pigs from which which we make our own home-killed and cured jamón serrano, as well as salchichón and chorizo.
The estate lies in the heart of the Sierra de Aracena National Park and Picos de Aroche near Seville in Andalucia, Spain. This is a richly endowed landscape and one of the least known and most beautiful parts of Andalusia. The walking is outstanding and the air is pure.
In spring the sounds are of birdsong and running water with spectacular wildflowers in April, May and June. Our beautiful saltwater pool is perfect for those hot summer days, and also in our later Indian summer.
In late October and early November the trees change colour and the chestnuts ripen. We start harvesting them and using them in our recipes. Once again it's perfect for walking. Return to a hot bath and a glass of wine or Oloroso sherry with roasted chestnuts in front of the log fire.
Rooms,Events and Retreats at our B&B near Seville
The main house (cortijo) is a family home that we run as a bed and breakfast. We enjoy meeting people and sharing our experience of the area. Buenvino is famous for good food (we have our own cookbook), a relaxed ambiance, old world charm and stunning scenery. At the top of the hill, away from the house, sits the beautiful infinity pool with views out over the rolling hills.
We have five bedrooms for those wishing to stay on a bed and breakfast basis. We also have two independent self-catering cottages dotted about the orchards and woods, and some distance from the cortijo. Cottages sleep 4-6 and have well equipped kitchens, and their own private pools.
In high season, cottages are available by the week only and B&B stays are for a minimum of three nights.
We have a regular program of our very popular cookery courses, but we also have many other fun and educational courses which we operate with our expert partners, aiming to provide an opportunity for the participants to gain new skills or improve their knowledge in a relaxed, fun and informal atmosphere. These include photography, writing, and fitness.