Writing Retreats | Creative writing holiday in Spain | Mindfulness meditation | Elaine Kingett
Find out more about the mindful creative writing courses run at our Bed & Breakfast near Aracena, Seville, Andalucia, Spain in the Sierra de Aracena National Park. Set amongst a chestnut and cork-oak forest we operate as a family B&B and self-catering holiday cottages. We run cookery courses, photography courses, creative writing retreats and fitness retreats. Hiking trails and stunning views.
Creative writing, mindfulness meditation and walking retreat in Spain. Led by Elaine Kingett.
Writing, Walking and Meditation Retreats with Elaine Kingett
Award-winning journalist and therapeutic writing specialist Elaine Kingett combines inspirational and empowering writing workshops with reflective walks and mindfulness practices on her popular writing retreats in Andalucia, Spain.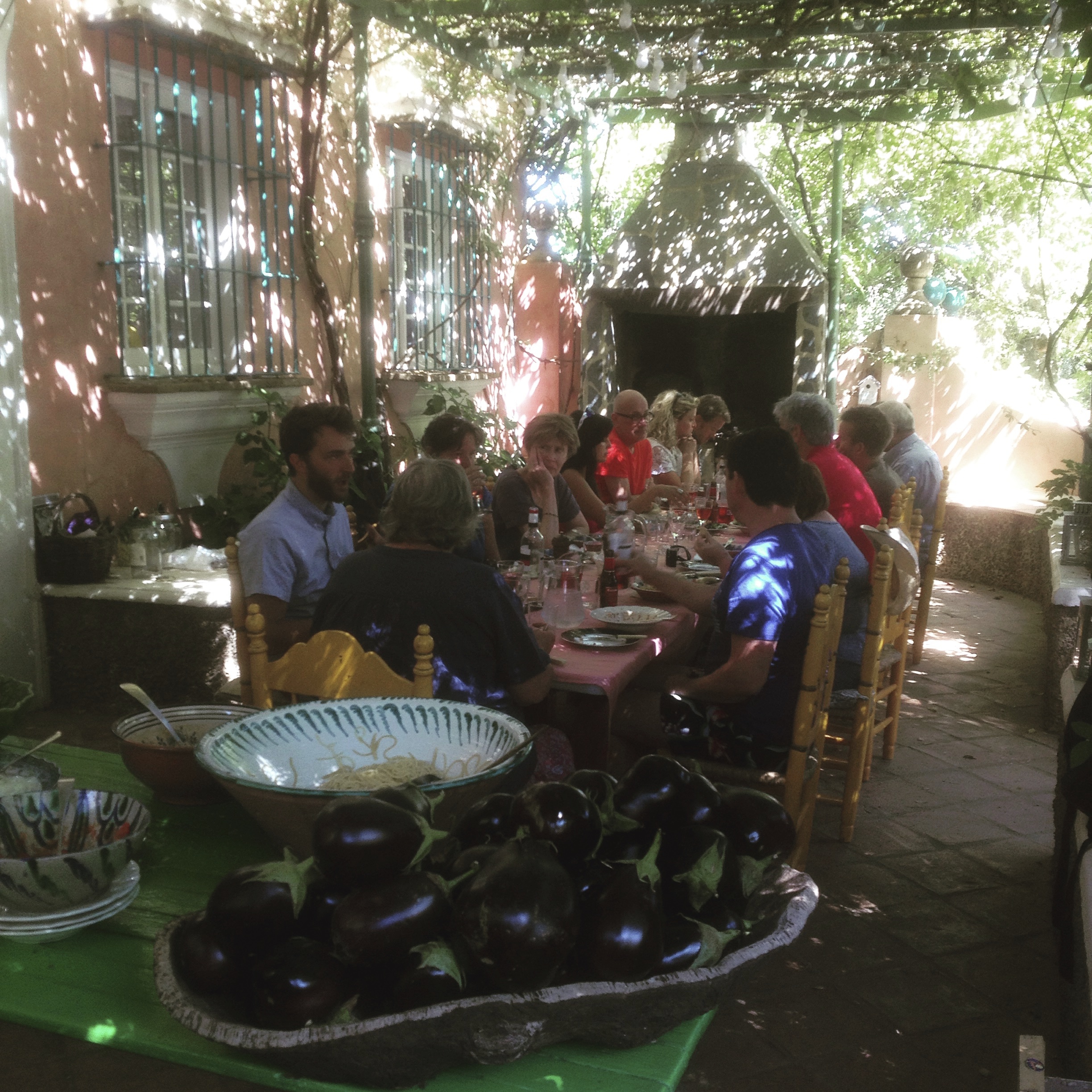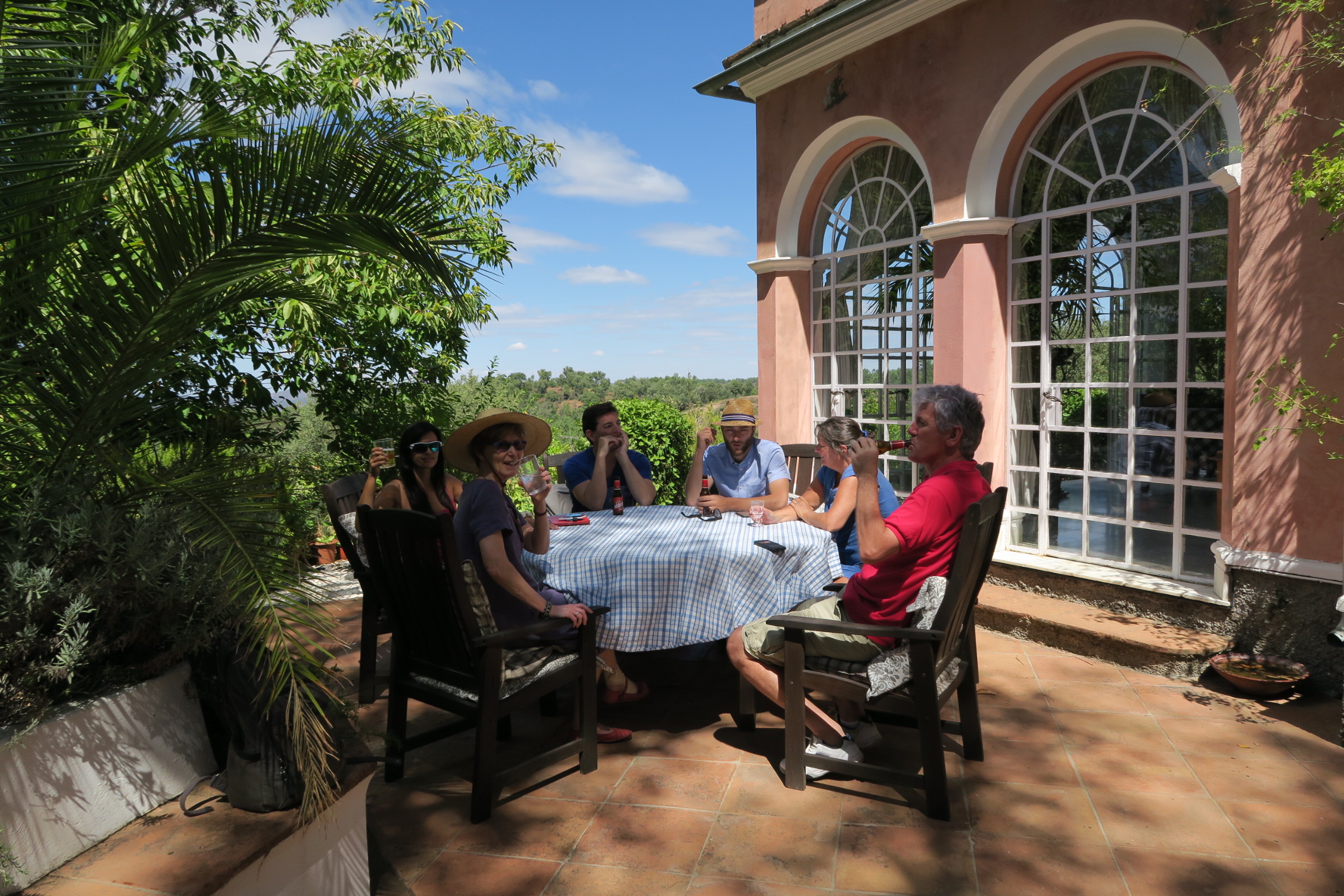 In 2012, Inspired by the discovery of her parents' war diaries, Elaine Kingett established Write it Down! – a series of creative and journal writing workshops and retreats. These intimate courses teach everyone, irrespective of their writing experience or academic skills, how to take up a notebook and pen and record their life for future generations. And, in the process, to discover the wide-ranging and scientifically acknowledged therapeutic benefits of personal, self-driven penmanship.
Elaine's Mindfulness studies in both Nepal and London, and history working with a walking holiday company in the UK and Europe encouraged her to combine the illuminating experience of life-writing with practical meditation and invigorating walks for a retreat that nourishes, empowers and entertains.
As well as twice-daily writing workshops, the week includes an afternoon's tapas tour of Seville, a spa visit with aromatherapy massage, exploration of the largest grotto in Europe and walks to local pueblos through stunning countryside.
2020 Dates
Next year's dates for our writing holidays in Spain
Prices include VAT and are all-inclusive of tuition, visits, fabulous food and good wine. Transport to and from Seville and Finca Buenvino also included.
For information and booking please go to Elaine's webpages by clicking on the links below.
20th-27th June 2020
4th - 11th July 2020
5th-12th September 2020
For full information, prices and booking please click here.
About Elaine Kingett, writing facilitator for our creative writing course in Andalucia, Spain
Elaine is an award-winning writer, journalist, teacher and writing mentor. She started her career on Honey magazine in the 70s and now writes for That's Not My Age, the Guardian, Woman & Home magazine and Archivist. She has an MA in Professional Writing from UCF, has studied Autobiographical Creative Writing at the University of Sussex and Therapeutic, Reflective Writing and Poetry Therapy with The Professional Writing Academy. She is a member of Lapidus, an affiliate of Write As Rain, and a Hoffman graduate. She volunteers for Mind mental health charity and has studied mindfulness meditation in Nepal and London. Before launching Write it Down! holidays she led retreats for Lynne Franks' Bloom Retreats in Mallorca. In London she runs weekly Mums & Babies Creative Writing Workshops and evening Writing Salons. She has three adult children and lives in Hackney.
Visit the Write it Down! website here.
Visit Elaine's personal website here.